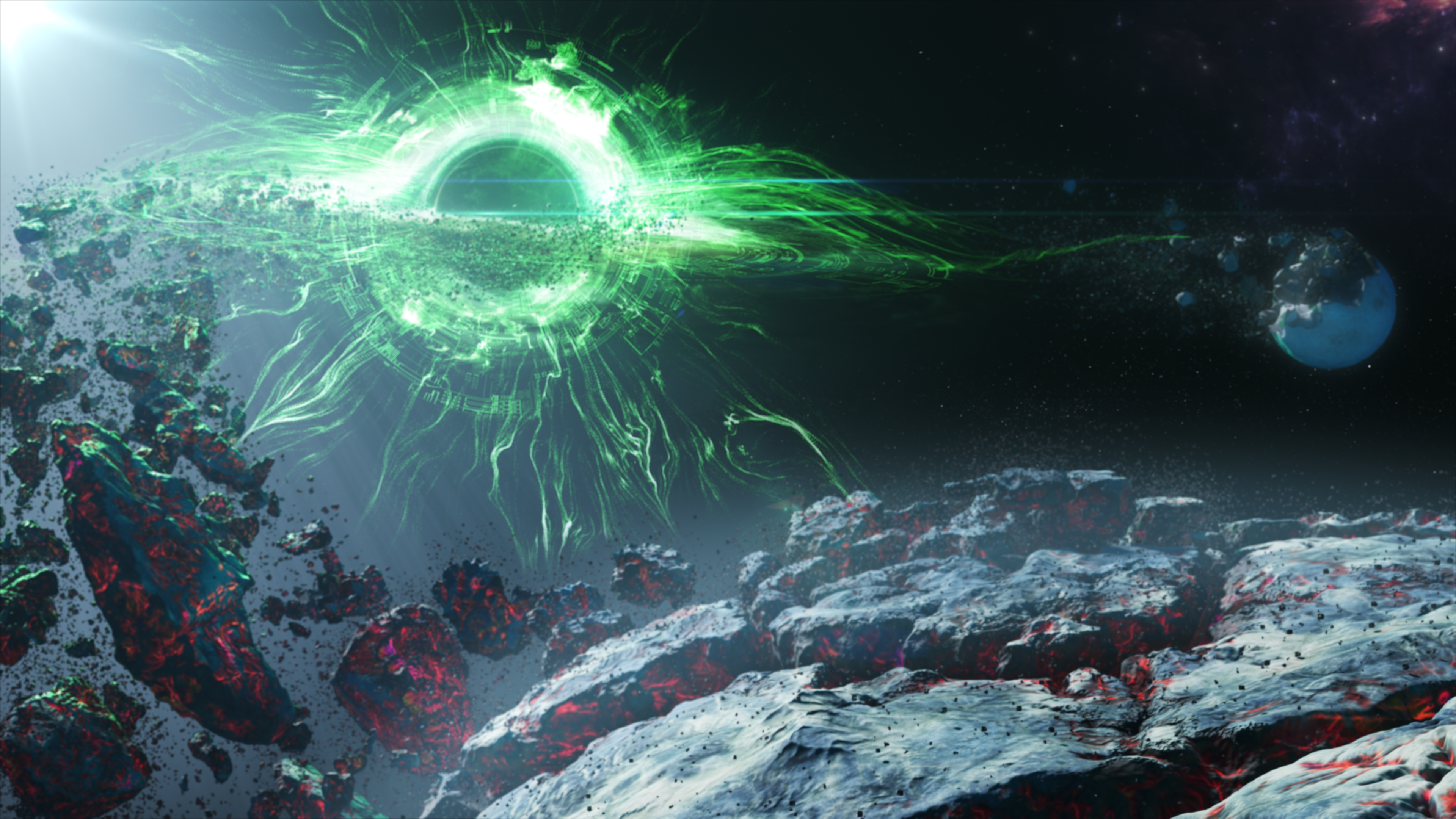 You don't know what caused The Rift.
But you are certain the heart of the mystery contains the answers to eternal life and limitless death. If you can put the pieces together before the madness tears you apart. The cataclysm severed universes and left you in the Myriaverse — fragments of digital and real worlds bound together in chaos.
Only distant memories remain of what existed before the Rift. An ancient intelligence known as the Andi knew all, but their answers have shattered into countless Data Shards. It will risk your life to locate these shards buried within puzzles and hidden in the corners of the Myriaverse, but that's the only way for the truth to be revealed.
And you're running out of time. The Rift is hungry. Fueled by dark forces, it consumes real worlds and mutates them into digital ones. Space and time bend and twist, taking your consciousness with it. If you don't move fast, you could get caught in a time loop forever. Death would be mercy you only wished for. But if you're quick and smart, and choose your Alliances wisely, you'll be rewarded.
Or you could be double-crossed and left for dead in the empty sea of space. Some Alliances seek to draw dark power from the Rift in order to control the Myriaverse, while others try to reverse the destruction and regain the universe that existed before. It's a race to discover puzzle pieces spread across countless worlds, and you must decide wisely who to join in your quest.
What will you do when the power is within your grasp? Will you succumb to the gnawing evil that seeks only to consume, and become a destroyer of worlds? Or will you try to weave back together with the web of space and time as it burns away in your hands? Each path could lead you to evolve into a deity fit to rule this shattered universe.
If you survive the choice between light and darkness…